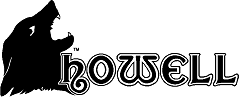 Pipe & Supply

Proud to be Canadian Owned and Operated
| Schedule 40 Socket Weld | Schedule 80 Socket Weld |
| --- | --- |
| Elbows, Tees, Couplings, Caps | Elbows, Tees, Couplings, Caps |
| Plugs, Adapters | Plugs, Cross', Adapters, Unions... |
| Reducing Tees, Bushings | Red. Tee, Bushings, Reducers |
| Concentric/Eccentric Reducers | 6x90, 45, 22-1/2" Elbows |
| 6x Elbows | Schedule 80 Threaded Fittings |
| Schedule 80 Vanstone Flanges | Elbows, Tees, Couplings, Caps |
| Vanstone Flanges I | Cross', Unions, Reducers |
| Vanstone Flanges II | Threaded Flanges |

The fittings pressure capability should be matched to the operating pressures of the system. In systems with quick-closing valves or cyclic surge conditions, fittings pressure rating should not be calculated at more than 60% of the equivalent pipe. After the two components of the system have been matched, the design engineer may consider additional methods of external reinforcement such as thrust blocks, restraining hangars or encasement. The size or need for such reinforcements should be based on the design engineer's evaluation of flow velocities and pressure increases due to the fluid's momentum.
Fittings for PVC pipe are available in sizes 1/2" to 24" and are manufactured in accordance with the CSA and ASTM standards.
| | |
| --- | --- |
| | |
PVC fabricated fittings are high integrity fittings designed and engineered to meet demanding process pipe requirements. Fittings in larger sizes (above 8") are made from segments of PVC plastic pipe welded together and fiberglass reinforced. Custom configurations or standard designs such as tees and elbows are manufactured by this technique. The fittings, together wih PVC plastic pipe, form a complete and unified system.

Pressure Rating
The pressure rating of the fitting shall be the same as that of the pipe used in the fabrication of the fitting. The pipe should be certified to CSA B137.3.
Hydrostatic Pressure Test of Fittings
At the engineer's or customer's request, representative sample fittings may be assembled and pressure tested for 1,000 hours at 1 1/2 times the pressure rating of the pipe at 73dF. At the end of the 1,000 hours, the pressure shall be increased to 2 1/2 times the pressure rating within two minutes. No failure shall occur.
Quality Control Tests
Joints from fittings shall be subjected to a spark test (powe source of 24,000 bolts). The joint shall not permit any passage of spark at any point along the weld.
Fibreglass Reinforcing
Fibreglass reinforcing should be applied to the fitting in such a manner and thickness to meet the hydrostatic pressure requirements specified. Bonding shall be done with Primer Resin to provide an adequate bond to the PVC pipe. All methods of fibreglass reinforcement will comply with the requirements of the Canadian Government specifications 41-GP-22.
Socket Weld Depths
Each solvent weld bell must have a minimum socket depth of one-half times the pipe diameter
One-Source Supply
All three components of a piping system: pipe, fittings and cement, are supplied by Howell Pipe and Supply to facilitate a successful instalation.
Return To Fittings Main.