| | |
| --- | --- |
| Pipe & Supply | Come see our foremost valve lines in more detail: |


Proud to be Canadian Owned and Operated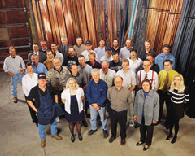 Join the Pack!
We are a mature Canadian company, independently owned and operated, with a proven track record of success dating back to its formation in 1958. Howell is an industrial Pipe, Valve, and Fitting distributor and manufacturer that prides itself on attacking the market through superior customer service and dedication to employee growth and development.
Sorry, we currently do not have any available positions at Howell.
Please check this page regularly for updates on our advertised career opportunities.
We are always willing to look at qualified resumes.
Click here to electronically submit your application!
Our Total Compensation Philosophy
Our philosophy is to provide a performance-based total compensation program including base salaries, incentives, recognition rewards, and benefits that reinforce and focus employee energies on expansion and growth in revenue and profits, increased market share through superior customer service, and teamwork with individual accountability.
Benefits of Joining the Pack
At Howell Pipe & Supply we seek to distinguish ourselves through our corporate learning culture and progressive attitudes. Some of the exciting and unique benefits that our staff enjoy include: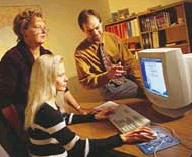 Continuing Education Subsidies
Medical Insurance / Vision Care / Dental Insurance
Pension Plan
Purchase Discounts on Company Products
Referral Bonuses
Career Paths
There are opportunities at Howell Pipe & Supply for people of various backgrounds and experiences. In all our recruitment efforts we strive to select the best matched candidate for the position offered. Career growth of our staff is of paramount importance to us. Whenever it is feasible, career opportunities are posted internally prior to being offered externally, subject to the discretion of management, as business conditions dictate.
Contact Us!
We are always searching for people who share our values, vision and progressive attitudes. If you believe that you can make a difference and want to 'Join the Pack' at Howell then we want to hear from you. Send your resume, with a cover letter indicating your area of interest, and salary expectations to our Human Resources department.
Email: hr@HowellPipe.com
Fax: (905) 702-5740
We recognize the importance of communication with prospective employees, therefore we attempt to acknowledge receipt of all resumes submitted.