| | |
| --- | --- |
| Pipe & Supply | Come see our foremost valve lines in more detail: |


Proud to be Canadian Owned and Operated
In-House Valve Actuation Shop
Howell's in-house valve actuation shop allows us to:

Actuate your existing valve packages
Meet all your automation requirements of quarter turn valves
(Ball, Butterfly, and Plug)
Provide complete pneumatic and electric actuation packages
Serve your needs in hours or days versus weeks
Provide a full range of integrated accessories including:

- Soleniod Valves
- Limit Switches
- Pneumatic (3-15 psi) Positioners
- Electro-pneumatic (4-20 mA) Positioners
- Manual Overrides
- Flow and Speed Controls
- Dribble Controls
- Filter Regulators

With the introduction of the Triac A-T product line, Howell can provide complete pneumatic and electric actuation packages for Stainless Steel, Carbon Steel, Bronze, and PVC valves. Valves, Actuators and Mounting Kits are available from stock.
The Triac A-T product line has Canadian Registration Numbers (CRN) as well as API 607 - 1V Group D Fire Safe Approval.
Model 408/9 Hazardous Area
1/4 Turn Fail-Safe Butterfly Valve
with Electric Actuator.
30 Series 3 Way, 316 SST
Sizes 1-1/2" - 12"
150# Class.
The CRN approved Stonetown Butterfly Valve line: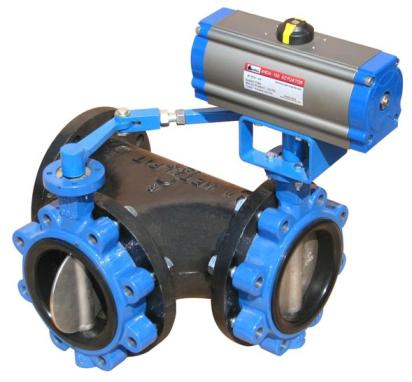 - 2 to 12" Available from Stock
- Up to 40" Available with Quick Lead Times
- Wafer & Lug - Pinless Disc/Stem Design
- Available with the Triac Pneumatic & Electric Actuators and accessories listed above, most available from Stock.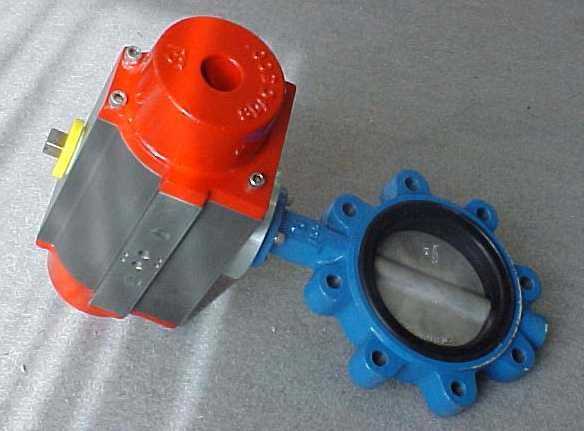 Let Howell Pipe & Supply be your single source supplier and problem solver for valves and automation packages.
Contact us and request the Triac A-T Controls and the Stonetown Butterfly Valve literature for additional information.

Sales Contact:
Phone: 1-888-469-3557
Fax: 1-866-469-3550